Sustaining Spirit
Self-Care for Social Justice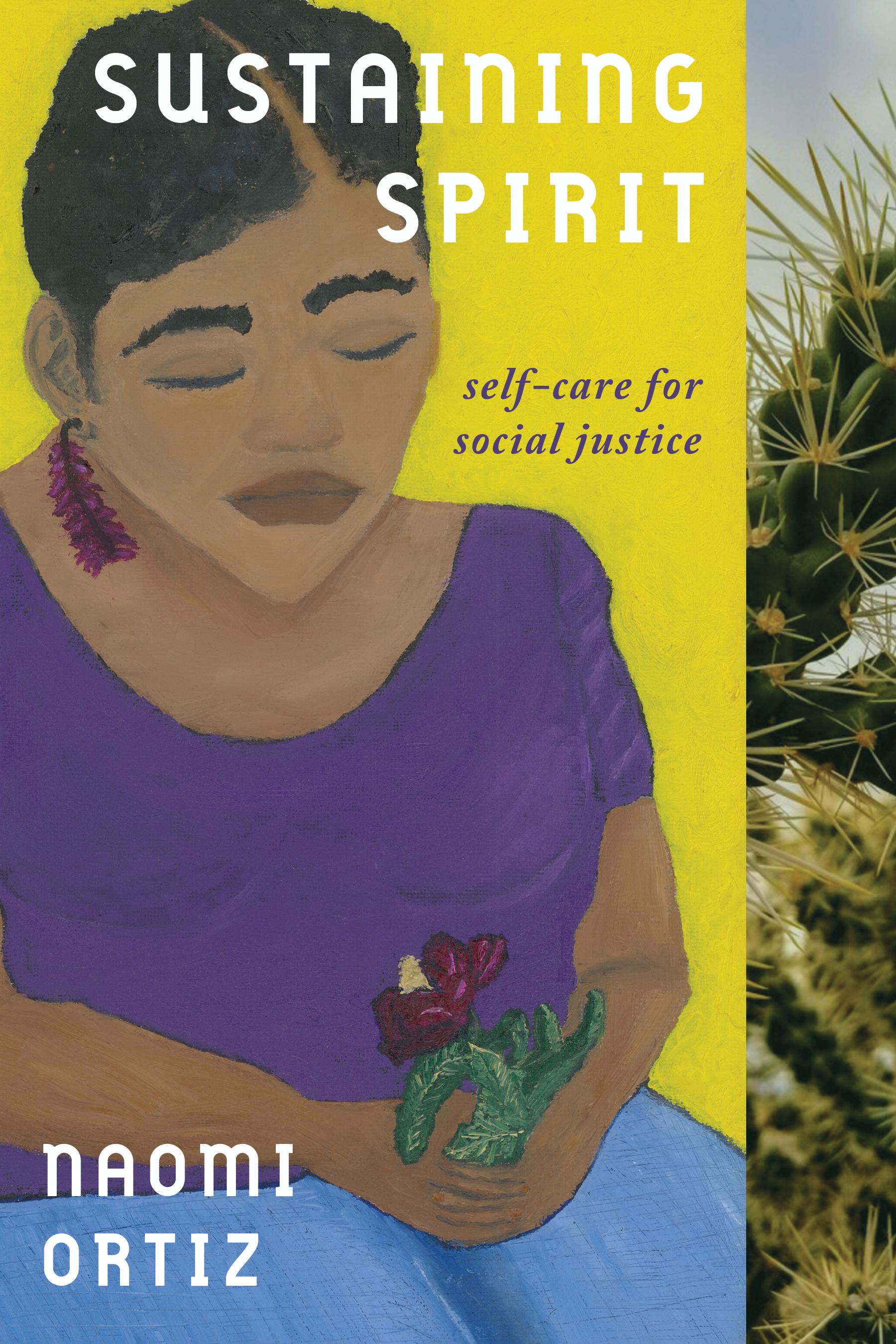 An uncomfortable question activists ask when we step back and examine our lives:
"Will burnout destroy me as an effective, productive advocate?
How can I change the world when I'm too tired to change my socks?"
In times of dangerous uncertainty, as Brené Brown says, "vulnerability is our most accurate measure of courage." We face messy, contradictory intersections where we must regain our footing and somehow take care of ourselves in the midst of struggling for a better world.
We must speak out, take action, make a difference—yet can we remain passionate about a cause without being consumed by it? What habits can we cultivate to feel compassion for ourselves as well as others? Why does constructive willingness to self-nurture evoke such discomfort?
Now the distinctive voice of social change activist Naomi Ortiz offers powerful, thoughtful, transformative insight into self-care. She weaves together personal experiences in class, race and disability advocacy into informative advice on dealing with the risks of burnout. She brings wisdom drawn from her deep connection to the Sonoran Desert to guide us to live more wholehearted lives. The power of belonging is a catalyst that resonates throughout her stories. She offers her techniques with candor, helpful tips tested through big and small struggles, as tactics for those who would affect the world.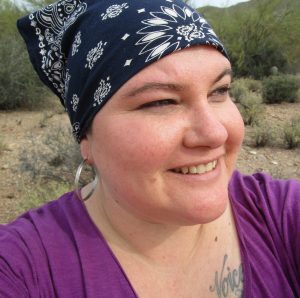 Naomi Ortiz is a poet, visual artist, facilitator and writer who's work focuses on self-care for activists, disability justice, and intersectionality. She speaks nationally and conducts retreats for social justice activists on developing self-care tools and strategies that work in real life.
Naomi's book, Sustaining Spirit: Self Care for Social Justice invites readers to explore the relationships between mind, body, spirit, heart and place to integrate self-care to survive and thrive. Naomi has conducted workshops and trainings with incarcerated people, activists engaged in movement work, community members and youth organizers.
Her grounding in social justice work has been developed through community anti-violence work, disability justice, US/Mexico border work and intersectional organizing within movements. She has published articles, manuals and poems on a wide range of topics and her work has been described as, "cracking apart common beliefs to spill out beauty." Naomi is a Disabled, Mestiza (Indigenous/Latina/White) who was raised in Latinx culture and lives with her partner and cat in the U.S./Mexico borderlands.
Connect with Naomi and learn more about her book Sustaining Spirit: Self Care for Social Justice at: www.NaomiOrtiz.com