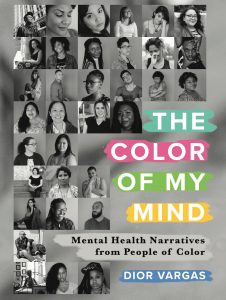 The Color of My Mind:
Mental Health Narratives from People of Color
by Dior Vargas
The Color of My Mind: Mental Health Narratives from People of Color," by Dior Vargas, MS, MPH, combines the words and photographs from 34 people of color discussing their strengths, struggles and lessons learned.
As Kachi says in the book: "more representation of people who look like me who also deal with mental illness is important."
Written in English and Spanish, The Color of My Mind shares stories of living with mental illness while living in a variety of cultural and linguistic communities.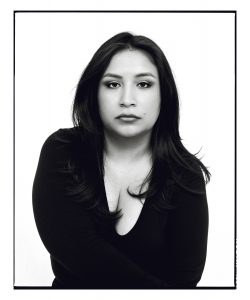 Dior Vargas, MS, Masters of Publich Health, is a Latina Feminist Mental Health Activist. She is the creator of the People of Color and Mental Illness Photo Project, a response to the invisibility of people of color in the media representation of mental illness. Dior tours the country giving keynotes, hosting workshops, and speaking on panels. Her work and insight have been covered in media outlets such as The New York Times, USA Today, Forbes, Newsweek, and NBC News Latino. Dior is the recipient of numerous awards including, The White House Champion of Change for Disability Advocacy Across Generations under the Obama Administration. Dior has a BA in the Study of Women and Gender from Smith College, an MS in Publishing from Pace University, and an MPH from New York University. She is a native New Yorker and currently lives in New York City.